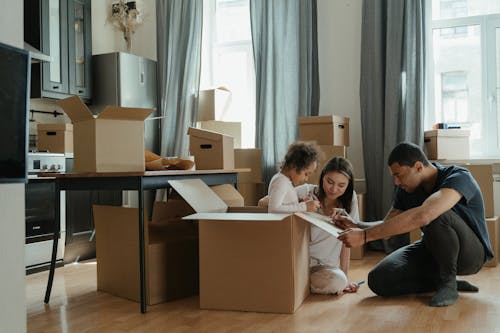 How Our Moving Company Benefits You and Your Family
Moving can be a stressful experience for the entire family, but it doesn't have to be. There are many ways that you can relieve some of the stress associated with moving.
As movers Yakima, we have seen people move every week since 2017. Because of this, we have seen some areas that people tend to stress over. Here are some tips for you and your family for your move:
1. Pack smartly and efficiently by thinking about three general categories of items: fragile, heavy, and bulky items (such as furniture). This will make packing easier as well as reduce stress on moving day! Or, if you don't have time to pack, hire movers Yakima to do it for you.
2. Keep it light on moving day by only packing what you need. If you haven't hired one of the Yakima moving companies in the area to help, you will find the more to move, the far more stressful it can be.
Finding the perfect Yakima moving company for your needs.
When looking for Yakima moving companies, be sure you take the time to do your due diligence. Be sure that you look at what others have to say about the company that you are interested in hiring. This can be done by looking at the reviews that people have left for them. Not all Yakima moving companies are the same, you want experienced movers that can have you moved in no time. When it comes to planning, packing, and moving, we are one of the best in the Yakima area.
Why Should You Move With Us and Not Another Company in Yakima
Our moving services include Long-distance as well as local moving. We do packing, storing and specialty item moving as well.
You need a team that will handle the move effectively and make sure that you get the best service at the best price. That's where we come in!
We understand that it can be difficult to figure out what company is perfect for you when you're making a big move. So, we are happy to provide free estimates and offer our services to assist. Don't try to do it alone, with our services, we can have you moved and settled in no time.
Do not use another company in Yakima because they will not be able to deliver on your expectations! We meet and exceed our clients' expectations on a regular basis.
Contact Us Today for a Stress-Free Move!
Moving to a new place can be a difficult task when attempted alone. It can involve a lot of planning and preparation in order to ensure that the transition is smooth. We are expert movers that can make this transition go as smoothly as possible.
Our team understands that moving to a new place can be stressful, and that's why we have made it our goal to make your move as easy as possible. We can do it from start to finish.